Austrian Cherokee flyers have had to be very patient - there's been a bit of a shortage of paint schemes from the Land der Berge!
OE-DSL
was requested back in May by community member 'McChester'. This livery actually appears on a 1973 Archer, so it's cheating a bit! A version for the A2A Cherokee is finally available
here
.
Keen-eyed observers will notice I've taken a bit of artistic licence with one aspect of the paint scheme (or should that be the pants scheme
)
OE-DKT has been requested by 'MaxZ' and 'Martin99'. This one's cheating
a lot
, as it's based on a '78 Archer 2 with a tapered wing!
Anyway, the download link is
here
.
Both repaints come fitted with the upholstery pictured below which seems to more-or-less match photos I've seen of the real aircraft. The colour is - let's be honest here - beige!
If beige isn't your thing, I've included instructions in the readme to revert back to the standard interior. Alternatively, Tim Scharnhop ('TimHH') included a custom interior with his beautiful
repaint of N2442C
which I think is a slightly more fetching shade of tan.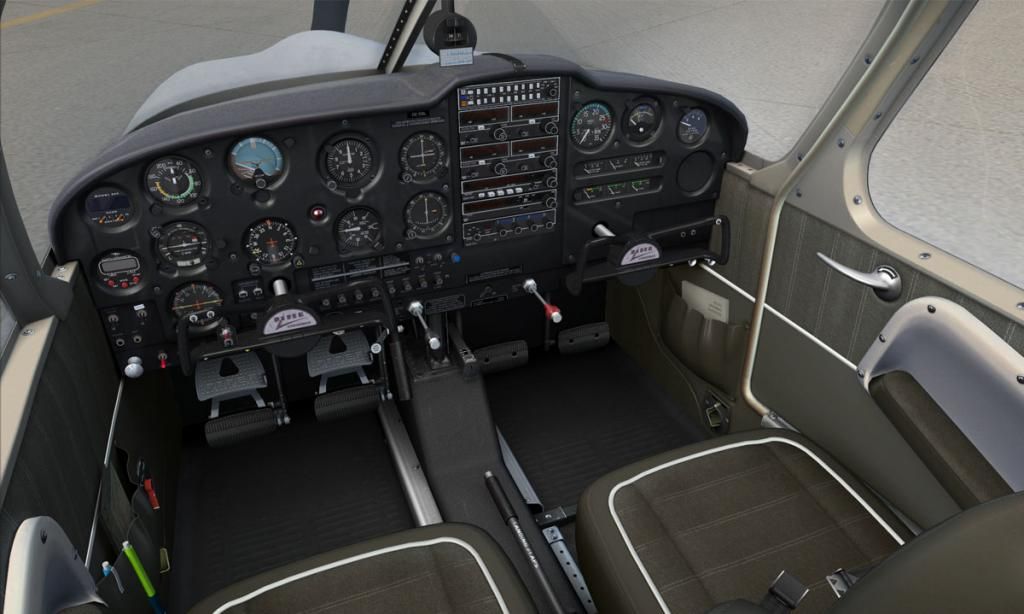 Bis bald!
Nick
...Edited to reduce the image file sizes a bit. Hadn't realised about the Photobucket bandwidth limit.
(and what a stupid name for an image hosting service! Whoever keeps their photos in a bucket?
)