On December 7, 1941, bombs fell and gunfire erupted at the air bases and airfields scattered across Oahu. Without a fleet of aerial fighters, the United States would be unable to contest Japan's assault on the naval base at Pearl Harbor. Among the attackers' main targets were the P-40 fighters on the ground at Hickam, Wheeler, and Ewa, and Japanese fighters and bombers didn't hesitate to take them out of service. Though Japan's aircraft moved quickly on the airfields, several P-40s were able to take off among the madness. George Welch and Kenneth Taylor were two of the pilots who sought to defend their nation from the aloft, and while they were overwhelmed by the number of Japanese fighters, their P-40s withstood the attack. Before having to ground themselves amidst the chaos, Welch and Taylor were both able to shoot down multiple Japanese aircraft.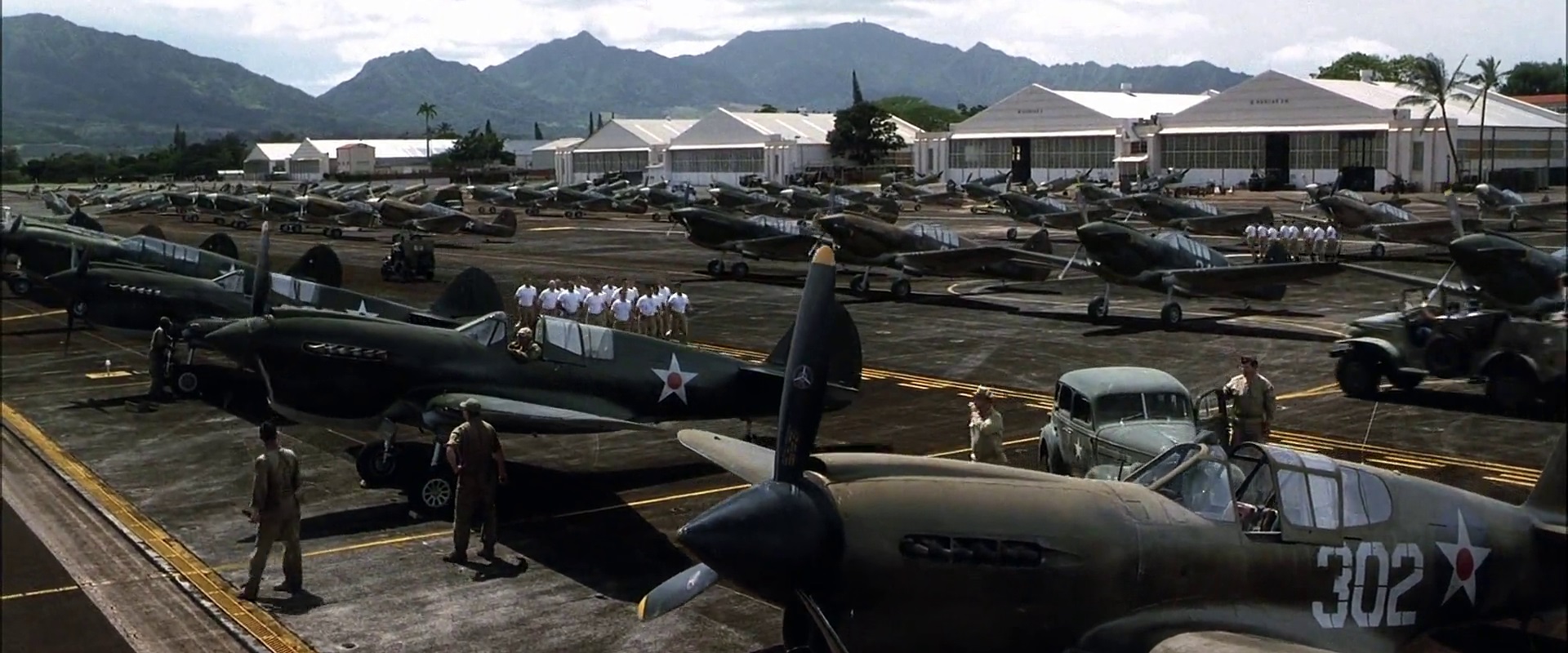 OK - these aren't P-40B's. So sue me.
We fly some variation of this in commemoration of that Day of Infamy each year about this time. This year we will dial back the timer just a bit and fly a training mission that might have taken place on Thursday, December 4, 1941. The Japanese carriers were already on their way, but we have no idea that they're coming. We'll take off from Wheeler Field (PHHI) on Oahu and fly to land or shoot touch-and-goes at several auxiliary fields. We'll end up at Barking Sands (PHBK) on Kauai.
We'll fly P-40s. The flight is 399 nm and will take about 1 hour and 51 minutes.
Meet at: 1830z for a 1900z departure.
Meet on: Digital Theme Park on JoinFS.
Comms through A2A Discord channel.
Start at: Wheeler Field (PHHI).
Local takeoff time: 0900, 4-Dec-1941.
Weather: Historic for local time when you show up on 4-Dec 2022.
Here's the flight plan on SkyVector:
https://skyvector.com/?ll=21.7523570719 ... HDH%20PHBK
I'll post the LNV flight plan on Discord.
Seeya
ATB