---
A2A General
Posts: 15887
Joined: 11 Feb 2004
Location: USA
Contact:
---
Airman Basic
Posts: 8
Joined: 24 Mar 2007
Location: Camelot
Howdy all, I would like to say what a pleasure it is to find this online community. I'm new to flight simulation and love all airplanes from the WWII era. Look forward to meeting more of ya'll here and in servers.

My problem is the same as CWD's. I bought Flight Sim X and WWII Fighters Special Edition. Installed FSX and then tried add WWII Fighters CD but it cant find the registry and then says my FSX files are corrupt and refuses to install into the FSX directory.

I have downloaded the WWII Fighters 1.2 update but it won't update untill the CD WWII is installed.

I'm sure there is a fix with a step by step process for this but me being the FNG here I can't seem to find it.

PLEASE HELP.........Thanks, Cheeser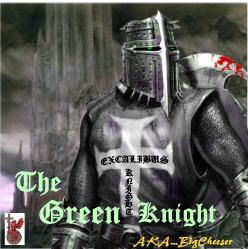 ---
A2A General
Posts: 15887
Joined: 11 Feb 2004
Location: USA
Contact:
This happens if the installer cannot find the FSX directory. When installing, make sure the WWII FIGHTERS installer is pointed to the FSX directory. Typically, this is:

c:\program files\microsoft games\flight simulator x

Scott.
A2A Simulations Inc.
---
Airman Basic
Posts: 8
Joined: 24 Mar 2007
Location: Camelot
Thanks Scott

Install and 1.2 update worked fine.

My FSX directory was c:\program files\microsoft games\microsoft flight simulator x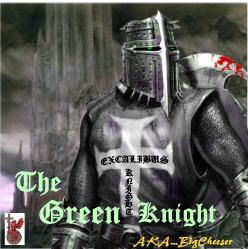 ---
I'm having a similar problem, except wop2 does see the fsx installation, but when I try to start the game I get nothing!
---
A2A Lieutenant Colonel
Posts: 31745
Joined: 06 Nov 2004
Location: Beccles, Suffolk, UK
Contact:
Under aircraft selection...

Aircraft manufacturer = WWII Fighters

Publisher = Shockwave Productions

Using those selection types you will get the aircraft. Of course you could just select all and make sure 'show all variations' box is checked.
---
Having the same problem.
Installer finds FSX directory but gives error message that the directory is corrupt and I should re-install FSX. Like most of us, I have lots of add-ons (aircraft, scenery, etc.) installed and would definitely prefer not to do that. Any ideas
would be most welcome.
---
Re: my earlier post.
I just installed the Acceleration pack, which required the removal of SP2. WW2F installed and now works perfectly.
Apparently SP2 was the problem.
I hope this may help others.
Taildraggers rule!
---
I have an FSX/Acceleration installation that I'm trying to install my CD version of WWII Fighters into. I keep getting this "installer corrupted" message as well. I don't have SP2 - went straight from the FSX RTM to installing Acceleration, so that's not the problem. Like others, the installer couldn't locate my non-standard FSX installation, but I pointed it to the proper directory. No dice. Any thoughts?
Bill Womack
---
A2A General
Posts: 15887
Joined: 11 Feb 2004
Location: USA
Contact:
---
Who is online
Users browsing this forum: No registered users and 1 guest