Poncho Barnes
Posted: 30 Jan 2017, 19:22
I am always looking for a good book on aviation related topics. I am currently reading "The Happy Bottom Riding Club: The Life and Times of Pancho Barnes"seems to be well researched and well written. Everyone has probably heard of Pancho from her place in the desert in the late forties and early fifties. She was quite a character and her life revolved around flying. She knew everyone involved in West coast aviation during the golden age and beyond. She was a force of nature always involved in some flying adventure or project. I got my copy from the library but you can purchase it for around $12. A good read in my opinion.
http://www.barnesandnoble.com/w/the-hap ... OOK+EBooks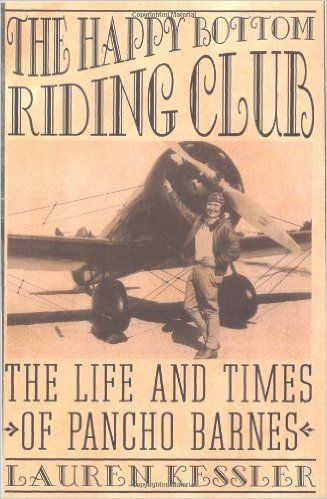 "Pancho Barnes was a force of nature, a woman who lived a big, messy, colorful, unconventional life. She ran through three fortunes, four husbands, and countless lovers. She outflew Amelia Earhart, outsmarted Howard Hughes, outdrank the Mexican Army, and out- maneuvered the U.S. government. In The Happy Bottom Riding Club, award-winning author Lauren Kessler tells the story of a high-spirited, headstrong woman who was proud of her successes, unabashed by her failures, and the architect of her own legend."