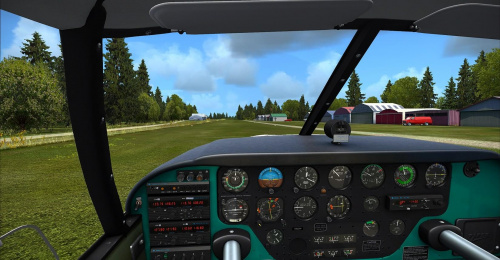 Hi,
As You noticed Comanche isn't exactly compatible with Saitek Panels:
Switch Panel and Multipanel.
Here is solution for this.
Tested with SPAD and the new Comanche profile. Works well! Here short manual.
Firstly add this shortcuts in
A2A Comanche 250 Input Configuartor
:
(this keys are free in FSX)
Gear UP: Ctrl+[
Gear DOWN: Ctrl+]
Bat ON: Ctrl+9
Bat OFF: Ctrl+0
It must looks like this, Save and update FSX.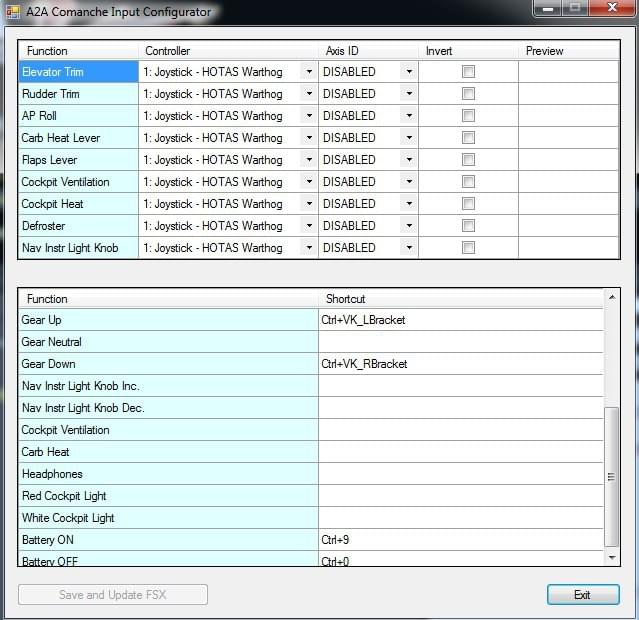 Next open SPAD drivers. Create
Comanche250 profile
. Find in Aircrafts list all Comanche planes and add this profile for Your EVERY Comanche plane.
(mange profiles>profiles>aircrafts).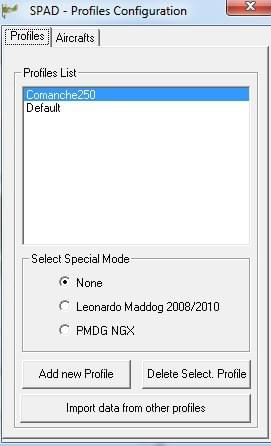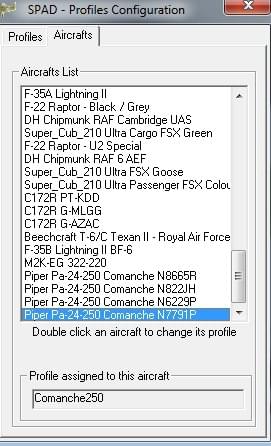 Go to Switch Panel, take Setup Option and add this Key emulation for Batter On/Off and Gear Up/Down (check Your profile, it must be done on
Comanche250 profile
).
Battery: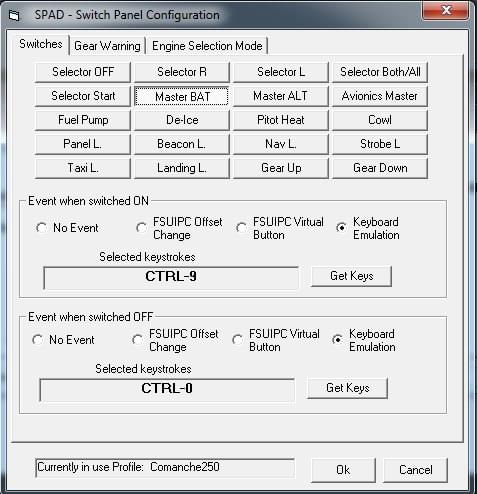 Gear UP: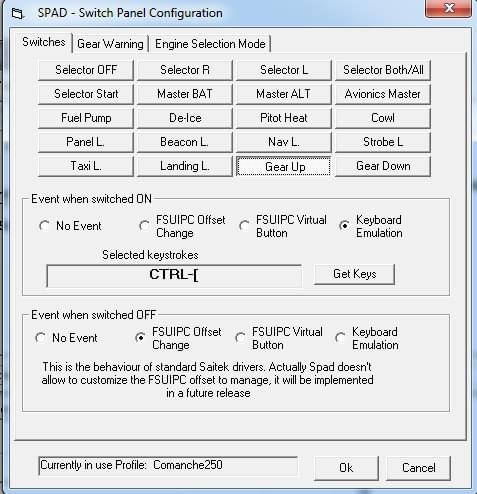 Gear DOWN: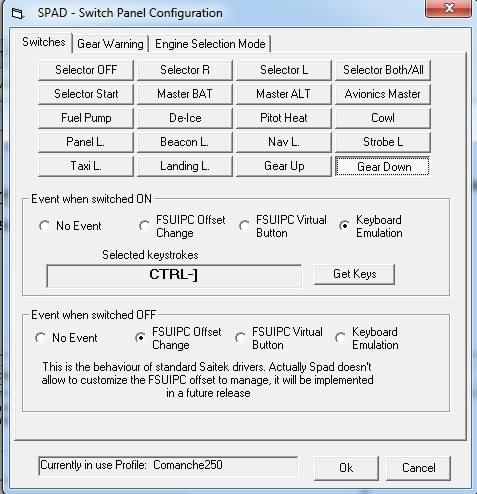 Flaps UP/Down*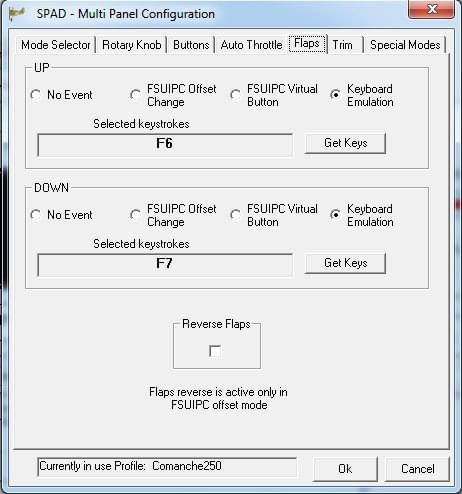 * I advice to add this to in Saitek Multi Panel.
From the next time Comanche priofile will be automatically loaded ONLY for A2A Comanche 250, for the rest - default SPAD profiles.
Have a good flying!
Link for SPAD driver:
http://fstools.weebly.com/
(btw. don't use it with Saitek Panels driver in the same time!)
More in C172 tech support too:
http://a2asimulations.com/forum/viewtop ... 08&t=35754
UPDATE (core update 28.06.15)
Now You can add Left and Right LANDINGS light. It would look like this:
A2A Input Configurator

Left lamp in Comanche - Saitek Taxi Light: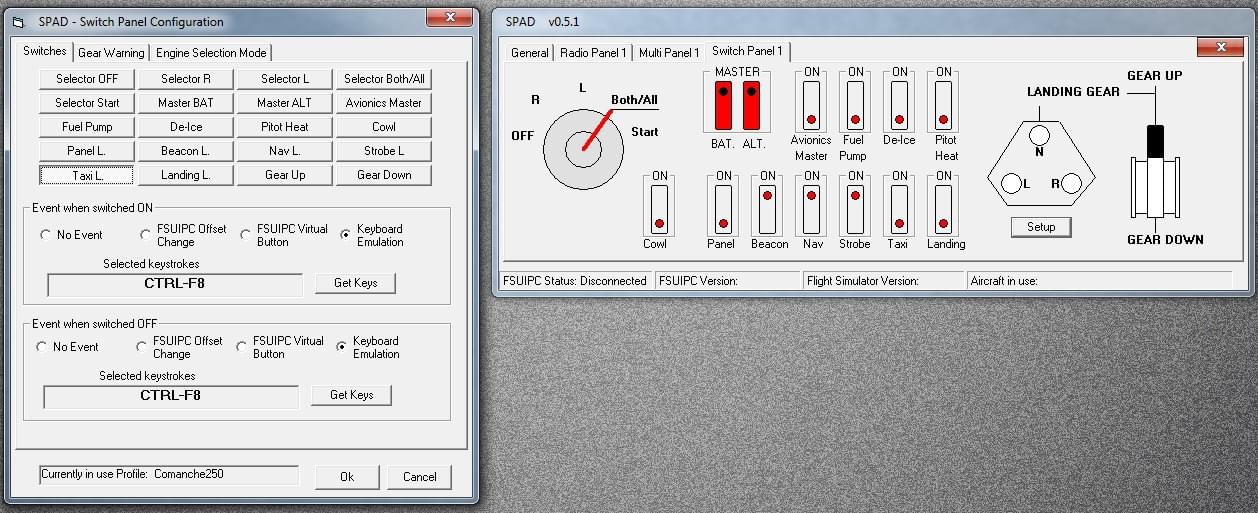 Right lamp in Comanche - Saitek Landing Light: