---
Technical Sergeant
Posts: 904
Joined: 25 Sep 2008
Location: near home of 315 Sqdn, Poland
Contact:
ULTIMATE FEATURES SUMUP!
Tutorials
http://tinyurl.com/4thtx5c
Installation | User Interface | Starting a dynamic Single Pilot Campaign | Takeoff | Free Flight | Inkscape | more!
---
---
Me 109 vs. Spitfire low altitude ACM ( air combat maneuvers )
with subtitles
https://www.youtube.com/watch?v=8SK1_kdJ8Gc
without subtitles
https://www.youtube.com/watch?v=v5Tghpel8EU
Spitfire vs. Me 109 low altitude ACM
https://www.youtube.com/watch?v=Fk2YwjpYW7U
.
.

An appeaser is one who feeds a crocodile, hoping it will eat him last WLSC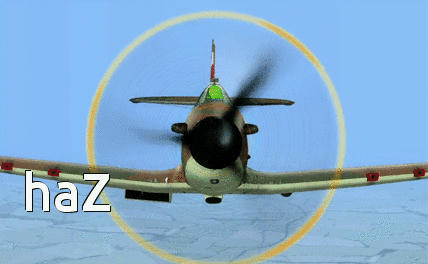 ---
Gott du bist gut!
hellcat
---
Documentary tutorial on the RAF ring GUNSIGHT - THIS IS
VERY GOOD
ILLUSTRATION AND TUTUORIAL AS TO IMPLEMENT IN WoV BoB2 AIM-OFF TECHNIQUE
H-C - note how the RAF ringsight diameter was used to:
1. estimate range via the viewed width of the wingtips vs. the ringsight diameter
2. estimate the aiming angle off at various attitudes of target vector to the shooter's position & vector
The diameter of the ringsight was also adjustable as per the range required, as well as coordinating this to the particular target winspan, ie: a bombers wingspan is
greater than a fighter's.
This footage may even have been an early teaching tool for training WWII RAF pilots, as it is of animated drawings, probably shown to advanced learner fighter pilots in a small bioscope theatre?
( can anyone remember a movie theatre being called a bioscope? )
You can also see why the RAF gave major preference to the Brit 'Landed Gentry' pilot volunteers and also to Colonials, as they would have done live wingshooting as
youngsters on the likes of Sopwith Estate, Canada, Aus, NZ, SA and Rhodesia ( my father was born with an English-side-by side in this hands in a place with tens of
thousands of Guineafowl jus outside - he told me when once as a boy, he brought down 6 with a single shot 12-bore ) and they would already have had experience
of 'leading the target' and the aspect of the shot falling further, the greater the distance.
I have shot a few thousand birds on the wing over 50 yrs, and adapted quickly to these theories on combat flight sims without too much issue - see the vids prev post
my capture of the RAF ringsight tutorial = SHORT
https://www.youtube.com/watch?v=UKJdVn2i8is
THE ENTIRE DOCUMENTARY - see this aim-off stuff at 36.55
https://www.youtube.com/watch?v=_ABt8Ga_YfM&app=desktop
screenshots of vid
last winter in the Freestate, with my friend & fellow Rhodesian, Trevor S ( ex army Major ) and the last beat of the day's bag
see two fingers in the barrels - tripple check the gun is not loaded prior to placing the end on the toe of my boot - however, don't close the gun
Trevor's dog's name is Diana
.
.

An appeaser is one who feeds a crocodile, hoping it will eat him last WLSC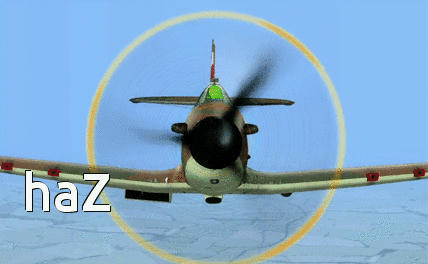 ---
Thanks a lot for the quick tutorials!
Here's my latest blog about
iOS Download
for iPhone and iPad - You can check out a complete
iOS 12
information here.
---
It's very helpfull tutorial, thanks a lot!
---
Very helpful tutorials. Thank you so much.
Accufeel V2, C172
,
B377+L049+COTS, B17G
,
Piper Cub
,
Commanche,Cherrokee,Spitfire,Bonanza, P47,P40,both Mustangs
Aircraft Factory Avro Anson, Albatros DIII,Heinkel He-219, F4U Corsair, P51H Mustang, Avro 504, BF109
Watch my incompetent flying
Twitch
---
Who is online
Users browsing this forum: No registered users and 9 guests