Another beauty, George. Like the nose artwork!!
Your interior paint looks good too. That;s a nice shade of blue. Regarding the D Day invasion stripes, regulations for single engine planes described each band as being 18 inches in width, placed 6 inches inboard of the roundel and 18 inches forward of the leading edge of the tail plane for the fuselage bands. I'm not sure how this would affect placement on the Comanche , so this is something you may want to check. Here's a shot of a Spitfire, which had the same wingspan as a Comanche:
And another of a Mustang, which has a 37 foot wingspan: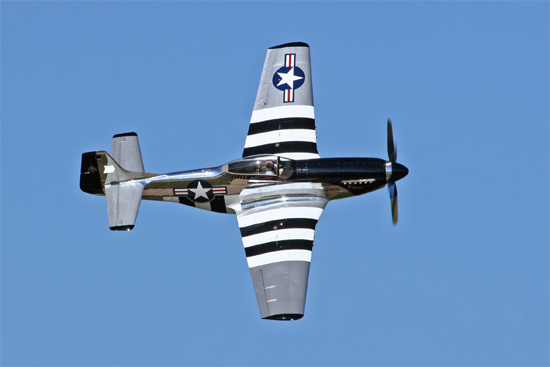 I'm looking forward to seeing the final paint.
Cheers,
Mike