Nick M wrote:
Bellc09 wrote:
I checked the included GPS installer and in game manager (shift 2) but didn't see the option. Did I miss something somewhere?
Sounds like the option for installing both GTN units was added after the initial release. Have you downloaded
the latest Accu-Sim update
? Also, by "included GPS installer" do you mean the "C182 Aircraft Configurator" which is available from the Windows Start Menu?
Thanks,
Nick
Yes, I did mean the C182 Aircraft Configurartor, I was away form the PC and forgot its name. I also did not install the update after buying the C182, will do that now.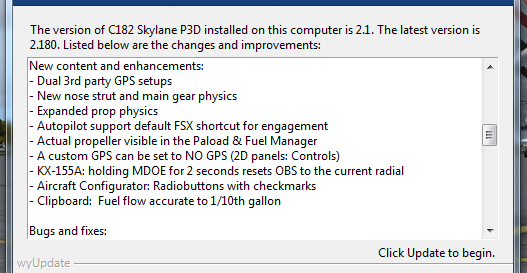 And there is it. That was the missing link. Thank you for your help, Nick. If I might make a suggestion, this additional configuration option might be added to the first post here to help alleviate some of the same mistake in the future. With a note about being included in whichever update it was in. Thanks.