Ganter is taking another BIG trip. Every Autumn (Fall) I take a long trip in the sim to check out an aircraft/ route/ whim, whatever - and give myself some challenges in the process.
This year, I wasn't sure what to do - my virtual hangar is pretty stuffed these days with loads of aircraft ranging across the entire spectrum of flying; the earliest (ahem) "flying machine" I have is a 1913 Longhorn, the latest is the newest release of a popular dev of a 777.
Flying in the sim is an amazing thing to do. I'm lucky in that I fly in the real world too - I'm just over 25 hours in a PA-28 Warrior and I've flown a Tiger Moth, a Diamond Twin Star DA-42 and - probably the most fun - an Icarus C42 (the day was very gusty).
So this year I had to think long and hard about which aircraft, where to go, what to do.
I went in to my virtual hangar and took a long look around, and, thought about the trip - did I want to circumnavigate again like last year? - No, I reasoned; one of the things that struck me about last years RTW trip was the creeping feeling that accompanied me that I was missing out on seeing a lot of stuff in my haste to get to the next destination, the next Flight Plan, the next Milestone, etc. So, low and slow it would be for this time.
Once that decision had been made the A2A Simulations Cherokee was the automatic choice.
The A2A Cherokee remains a robust, dependable and incredibly accurate simulation, defying FSX core code, going beyond the "edge" in terms of systems integration and simulated dependencies and with no more than a couple of minutes thought it became the logical choice for a trip that was to be open-ended, had no set plan to fly, and would see me making last minute choices based on METAR, whims and how much beer had been drunk.
Once that decision had been made the rest became easy - I would fly the T7 for my VA out from Heathrow to Orlando (an easy 9.5 hours on the log/ PIREP) - and then make my way down to Vero Beach to pick up a brand new aircraft.
Now we have to get it all the way back to the UK. We'll do the Goose Bay thing up to Greenland - then Iceland - then Scotland, then, home - on the South Coast of England.
And yes, we'll have to do that time honoured PA-28 of taking the sacrificial passenger (Extra Fuel) and throwing them out the door and swapping their weight for Avgas to increase endurance - but more of that later)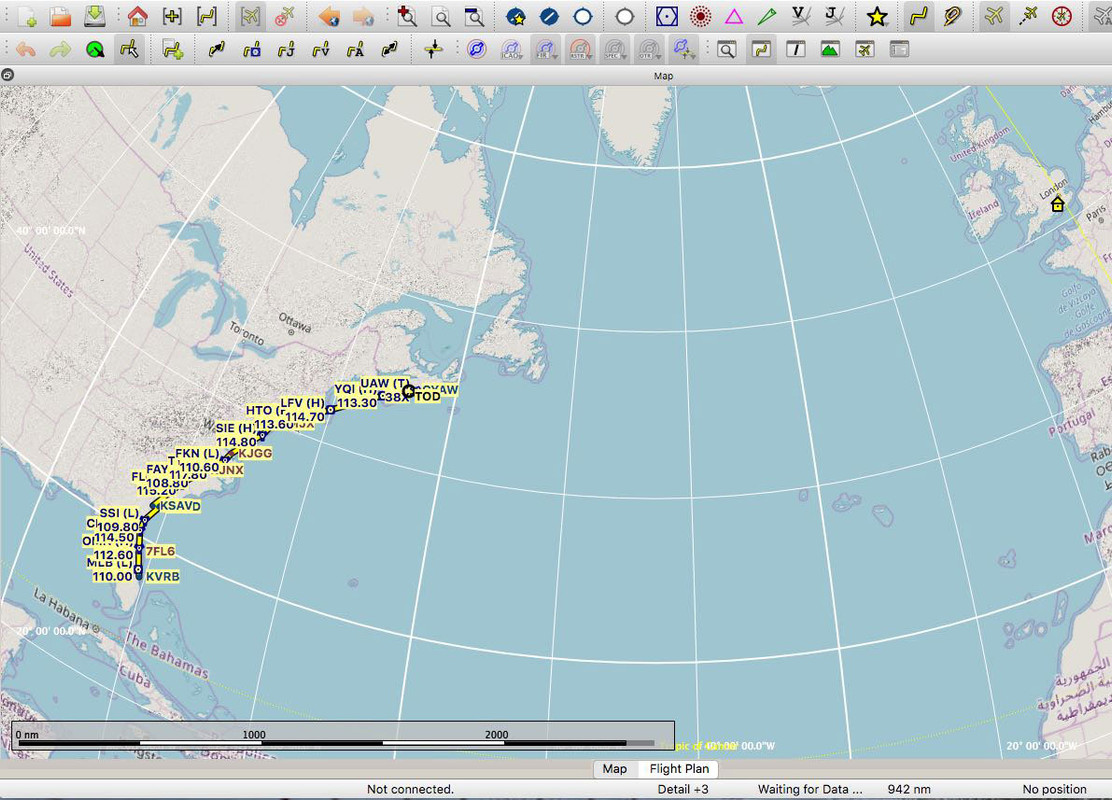 [/url][/img]
The pick up in Vero Beach went smoothly and I've been making progress ever since.
Many years ago my dad sent me a postcard from Jamestown - and that's where you join me (and the dog) as we set off for an evening flight of just 44 miles to Hanover Municipal...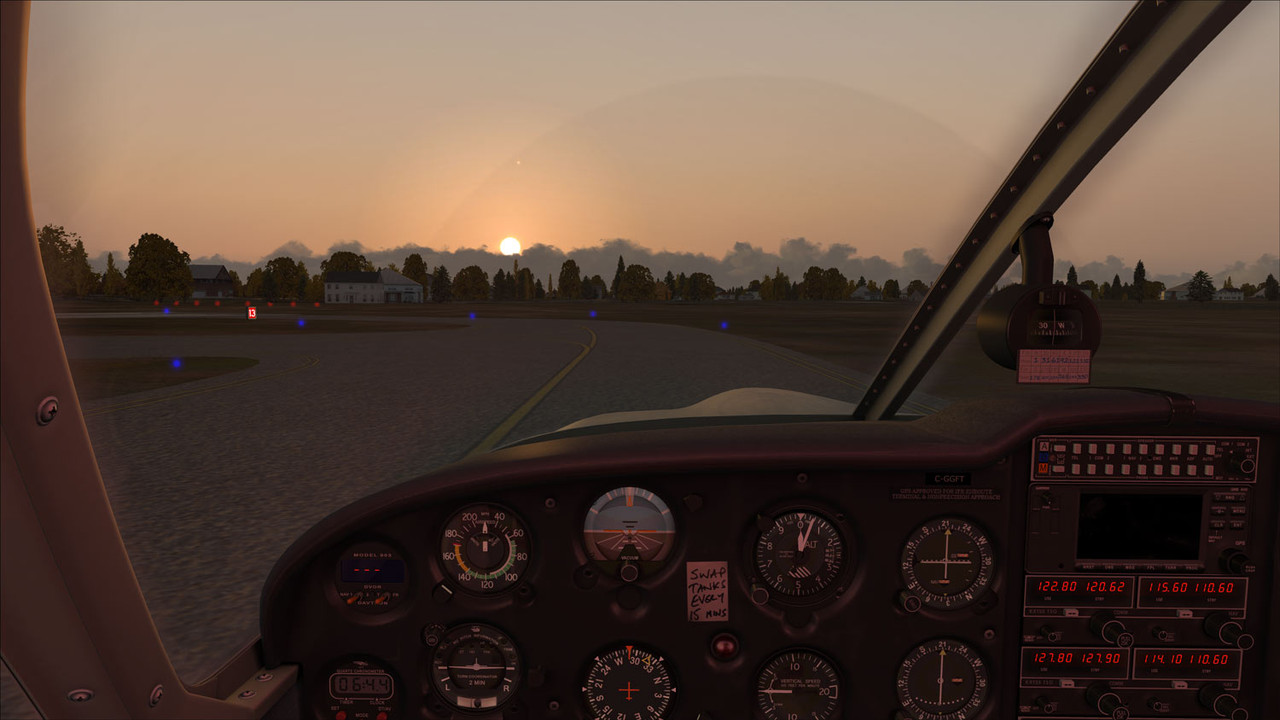 [/url][/img]
The dog... is in the cockpit...at least a photo of him to remind me to be strong and brave (He's wearing his tribal clothes - long story)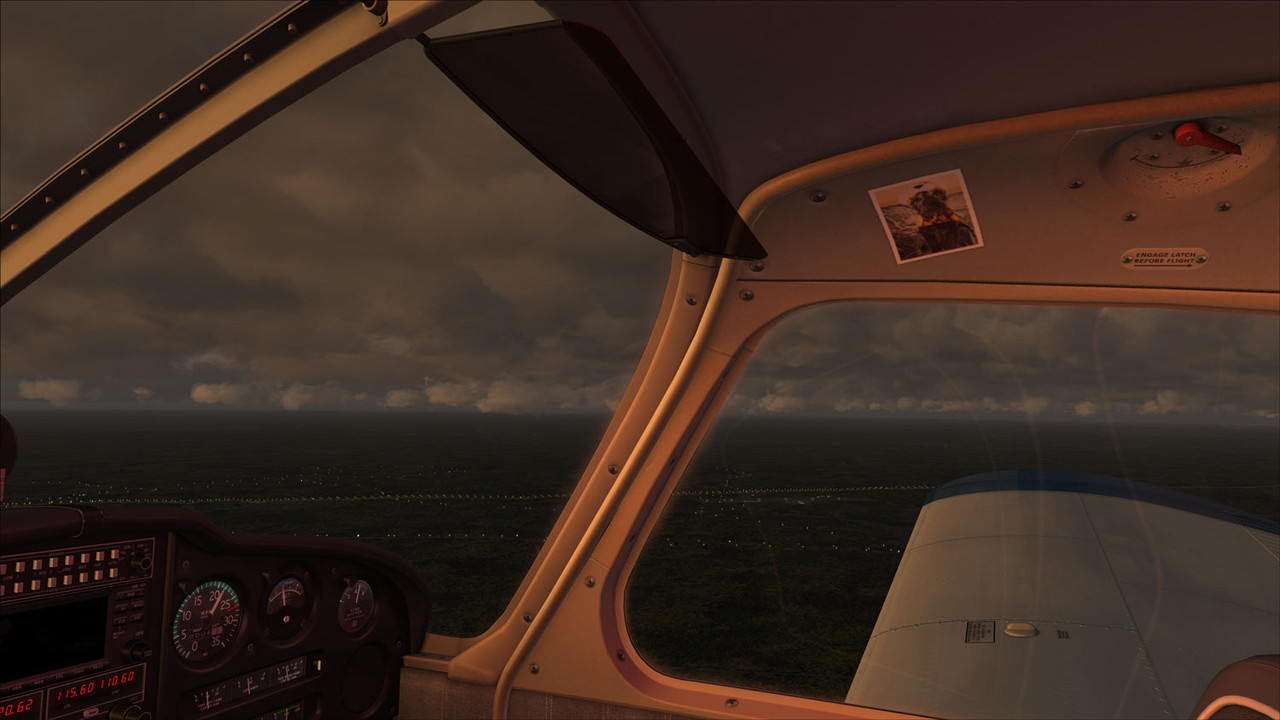 [/url][/img]
We pass Richmond inbound for KOFP
[/url][/img]
From here we'll head in to the hills and see where we end up.
The Cherokee is behaving absolutely splendidly and is a joy to fly.
Basho: "It is better to journey than to arrive."
Thanks guys. You made one hell of an aeroplane and you should know that.
Regards,
Ganter (Enroute)