I'm going to establish a discussion here about everything and anything terrain, and keep it visible on the first page.
WOOT! I'm going to take advantage of the mods kindly stickying of this post to put right here at the top, a pointer to the >>>
Terrain Editing Tutorial
<<< !!! You too can be a mudmover!
EDIT: Well, it used to be a sticky, anyway. Now it's just linked out of a sticky. I guess
I'll just have to make frequent updates to keep it on the front page...
First topic, my current work on the terrain. I have decided it may be useful as well as interesting, to show what I'm up to with terrain editing. Perhaps it will inspire others to get involved... I am working on improving the detail and accuracy of the Purbeck region, including the Old Harry Rocks, and as I have been working I've found I've had to expand the scope of the project to encompass the whole of Poole Harbour, to include some important items left off by the Rowan mappers.
Here is a short summary of the progress, in land-use code (pcx) images, starting with the original Rowan version: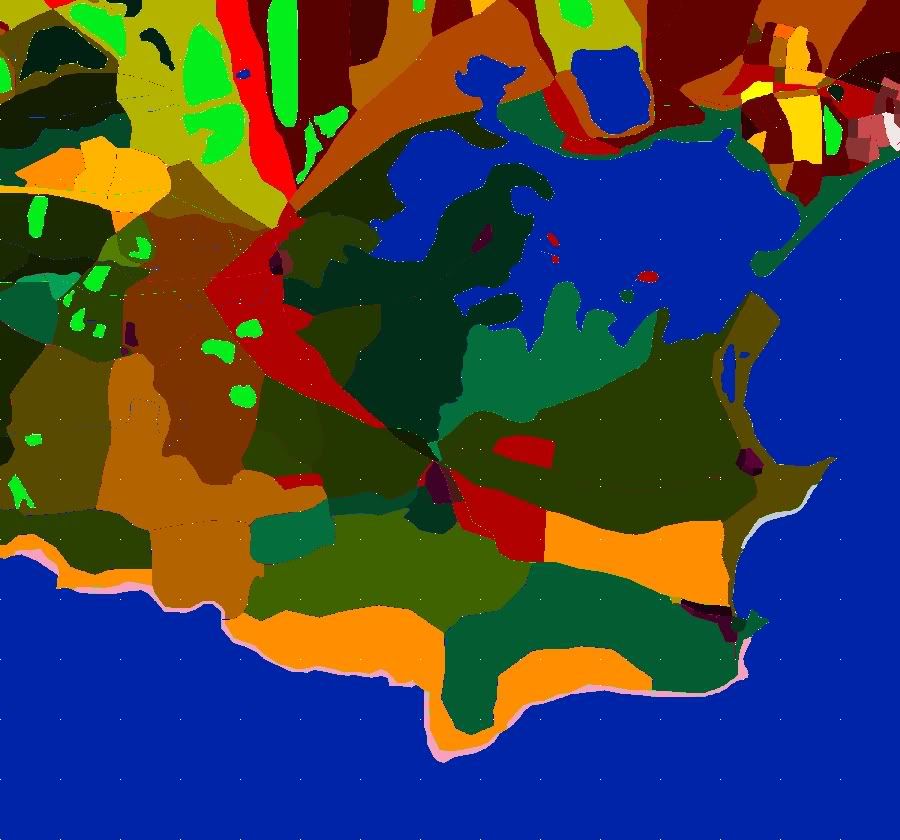 After about a month of research, collecting a great mass of pictures of the region, and lots of maps, both period and current, plus satellite imagery, I started to edit. I first started editing a much smaller area, but as I bumped into the edges of the region, and found lots of Rowan errors and omissions, I kept expanding the scope as I proceeded. Here are the steps, first July 7th representing about a week and a half of actual file editing: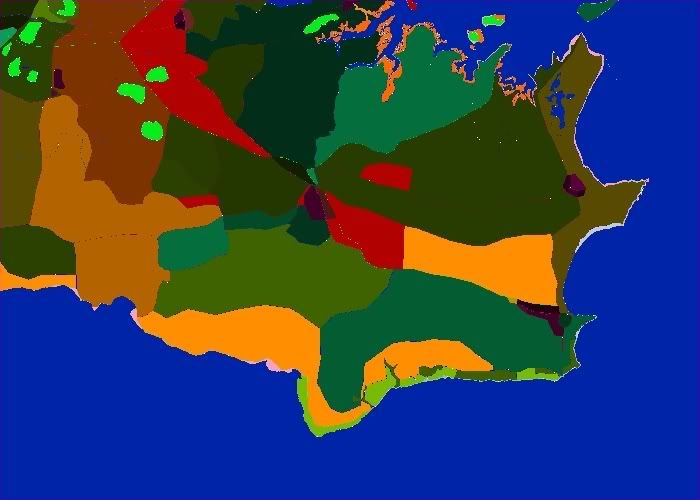 Now july 21st
and here is where I'm up to now (compare with the Rowan map at top)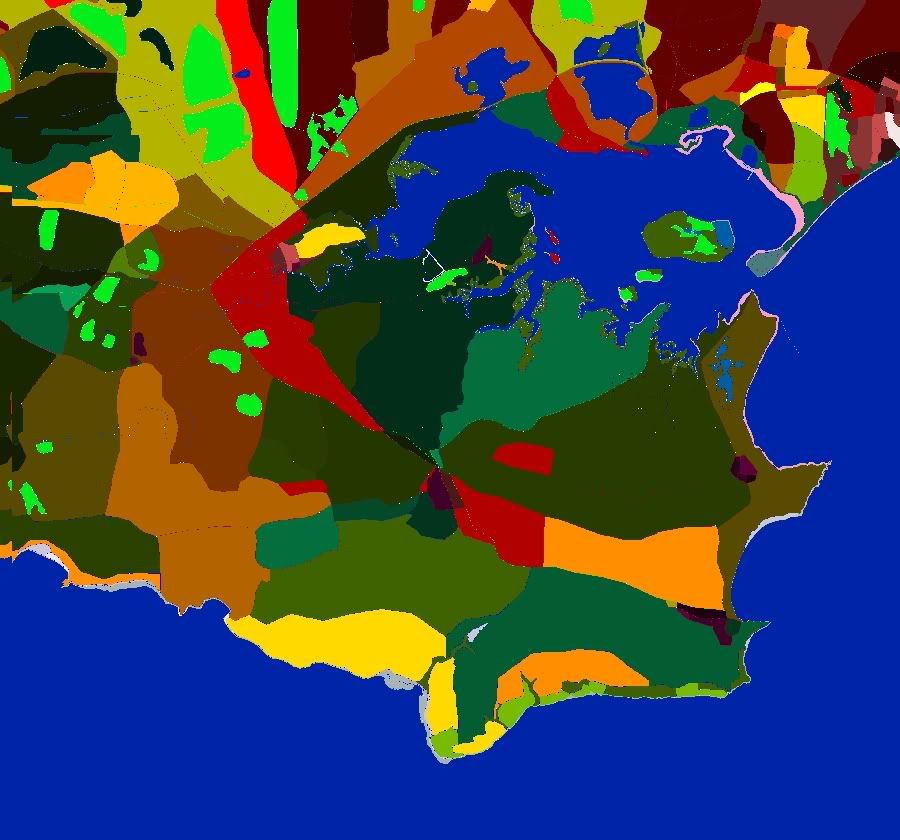 There is a huge amount yet to do. I am still adjusting the edges of the map to merge well with the existing terrain, but I'm convinced that I won't expand the edit region any further, as it is just too large a project. Almost all the initial work involved correcting and detailing the shoreline, and immediately associated regions. I have only just begun to venture inland, first correcting the rivers, main roads and rail, and adding creeks. Next I will detail the land use regions, adding in the woods. Finally, in regions not sufficiently detailed, I will add contour lines in fake colour, and a connecting gridwork, with lots of white dots, to provide points for the heightmap to be anchored on.
When all is done on the pcx, I will commence trial compilations using a new heightmap generated from SRTM height data. As always, mtt2, the terrain compilation tool, will make a boneheaded mess of the height topography I've intended, so it will require several iterations to edit the gridding sufficiently for mtt2 to behave sensibly. During this period, I will be making frequent reference to the ground based photo collection I've amassed, to ensure the hills and cliffs look right from ground level.