I've managed to identify the source file that provides the texture for the tracer bullets effect: redflash2_add.dds, in the TextureMap folder.

As a result I've been able to try out different colours (as were used in real life for various purposes) instead of the default white/yellow. Changing the file has varied results-
Red: The tracers are red against any surface, although against the sky they are a bit more towards the pinkish end, and against the ground and water towards the orange.
Blue: A colour used by the Luftwaffe, but oddly in BoB2 a blue texture results in the tracers being invisible against
all
surfaces
Green: Greenish-white was a standard British .303 tracer colour up until the war, but here even a dark shade of green is just about overpowered by the original white against the sky. Against the ground/water there is some difference from yellow, but not that much.
So it seems that the only strong alternative in the standard game is red, at least without rewriting the code.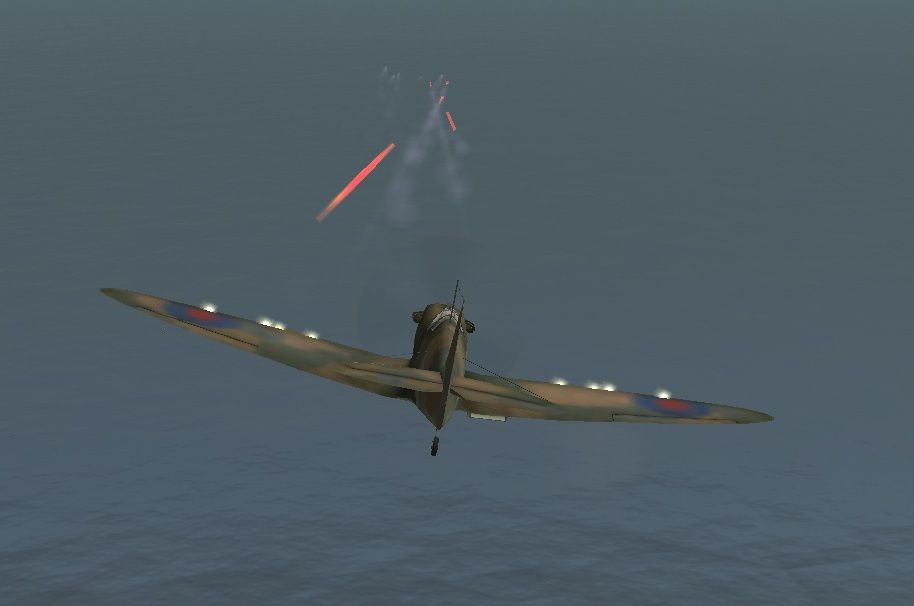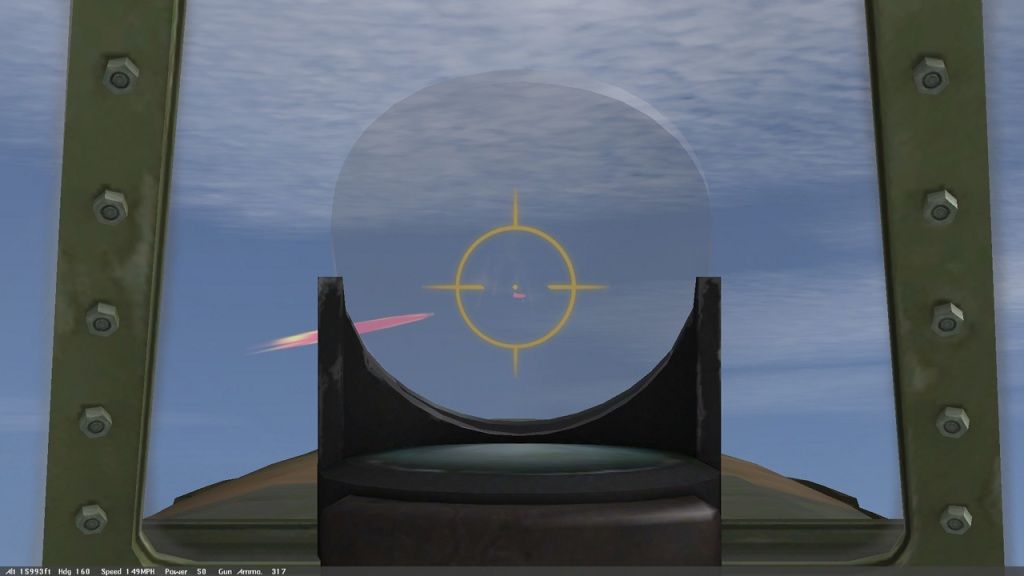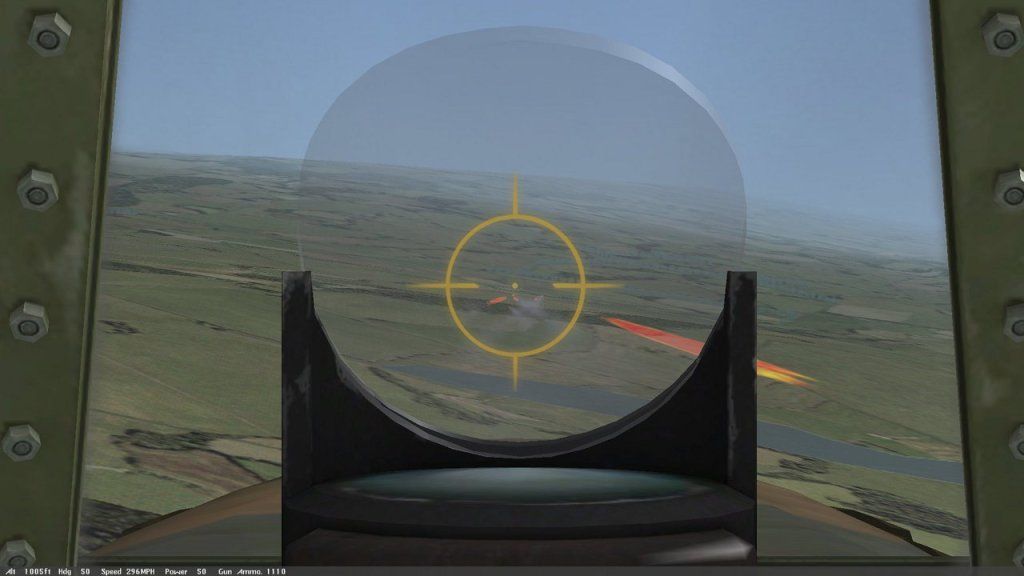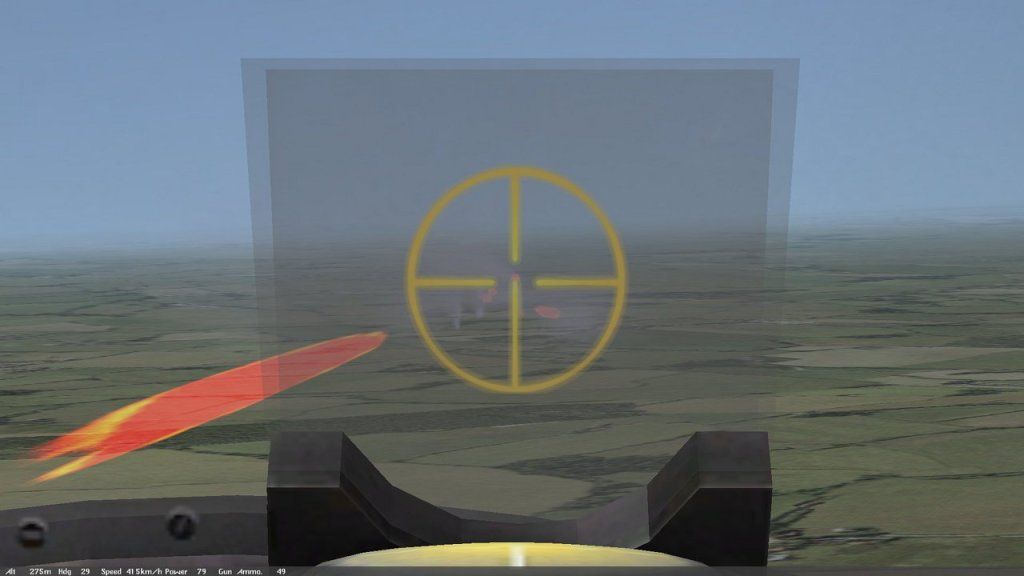 Here is the modified file I'm using:

I've left yellow around the edge since I think it gives a nice touch of ignition to the image, and brings to mind the incendiary rounds that were included in the bullet load. (But of course anyone who prefers one solid colour is free to change it.) It can be downloaded here:
http://www.mediafire.com/?b6nmezb4dbxel9o
Usual warning: Don't forget to back up the original first!